The Functional Nutritionist only recommends high quality professional grade supplements.
Dawn's criteria for a good supplement and/or supplement manufacturer include:
GMP certified (Good Manufacturing Practices)
The company manufactures the majority of their products (vs. being contract manufactured)
Do double blind placebo controlled human studies exist for the supplement?
Does the company perform safety reviews?
Does the company have a credentialed scientific advisory board?
Does the company perform third party independent assays on the raw materials?
Are protein powders FDA-approved medical foods or functional foods?
Online Dispensary
You may receive supplement recommendations as part of your recommendations. If your health status changes or you think that you may need to adjust your supplement regimen, please book an appointment immediately. Not all supplements are available through the online dispensary.
Existing clients can login to the online dispensary here for Fullscript: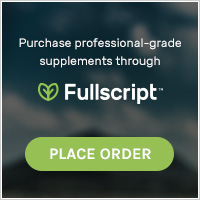 Or here for Emerson Wellevate:
Professional Grade Supplement Brands Used in the Clinic
Standard Process
Standard Process is a practitioner-only supplement line that I recommend. Once you meet with your health care professional to develop a supplement plan, you will be given a code to use to order Standard Process supplements online directly on the Standard Process website. Standard Process uses the strictest quality standards and grows most of their ingredients in their own certified organic farm. Standard Process products can only be ordered through a health care practitioner.
Order your Standard Process online and start on your path to a healthier life.
Systemic Formulas
Systemic Formulas can only be purchased through licensed healthcare professionals. Their products utilize a proprietary blend of vitamins, minerals, enzymes, RNA/DNA tissue factors, amino acids, and botanicals which are synergistically formulated in a manner that targets a particular health issue, as well as supports the entire body system as a whole. They have a technologically advanced research and production facility which enables their commitment to the highest standards of purity and quality. My favorite products from Systemic Formulas are ROX Super Antioxidant, GCEL Intracellular Glutathione, EPIC Antioxidant support, ENRG Quantum Cellular ATP Energy, NeuroSyn, MORS Methylation Donor, Core Package (cellular health), VistaOne membrane regeneration, Intracellular Detox System, BIND Toxin Elimination, ZGlutn Gluten Control, LGUT for leaky gut, Metabo-Shake, and MBC Probiotic. To learn more about Systemic Formulas, visit their website here.